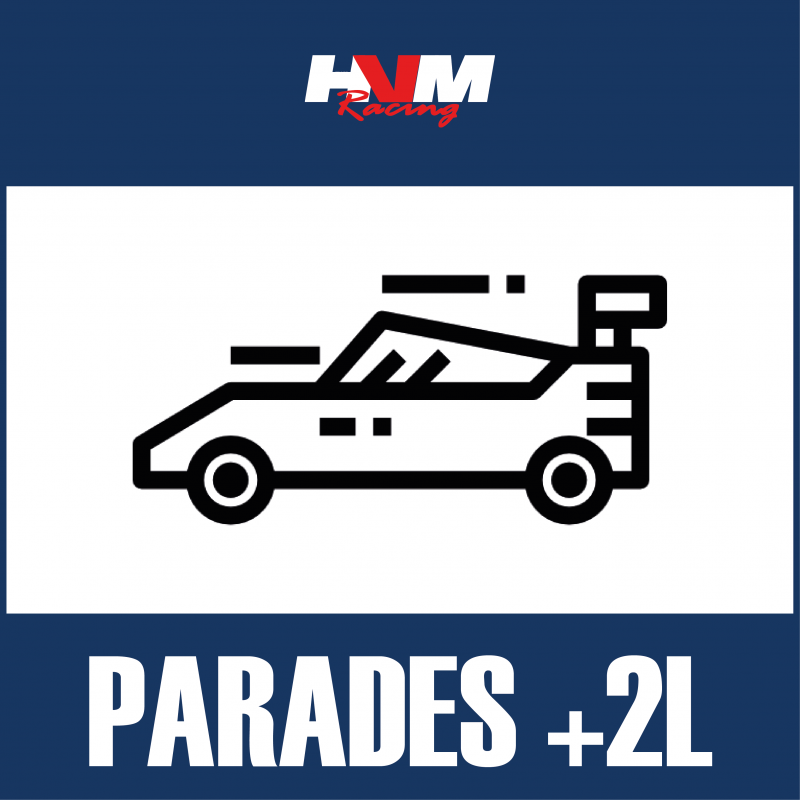 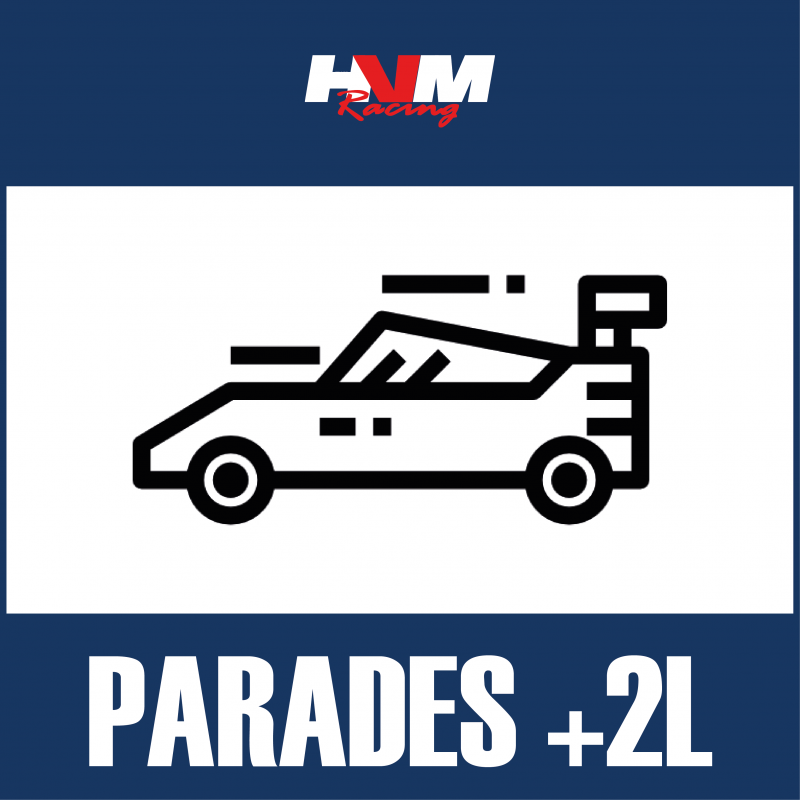 
Single-seater parade +2L // GPFH 2024
Économisez €90.00
Taxes incluses
This offer is reserved for owners of single-seaters over 2L and F1 cars of all periods wishing to take part in the free practice sessions of the 2024 French Historic Grand Prix on the Paul Ricard circuit.
Since last year and in order to facilitate your entries, we ask you to create your "DRIVER" and "CAR" profiles. This action allows you to automatically generate the entry form which is automatically transferred to us. This saves time for you and for us!
Product customization
Don't forget to save your customization to be able to add to cart
This offer is reserved for single-seaters owners wishing to participate in the free driving sessions of the 2023 French Historic Grand Prix at Paul Ricard circuit.
Cost 480 € including :
- A 3-day access (paddock; pits; pit-lane etc...) for 2 people (the driver + his companion).
- 5 free driving sessions of 20 min per category (1 Friday / 2 Saturday / 2 Sunday)
- A dedicated space in the heart of the competitors' paddock to display your vehicle.
>> OPTIONAL : 25m2 tent (5mx5m) delivered and installed by us: + 830 €
A refund is possible in case of cancellation by the organisers.
Despite the existence of significant speed differentials on the track during these free driving sessions, the driving pleasure must remain the same for all participants.
These free driving will be supervised by a race direction. Respect is to be preferred over sportiness. Sanctions, up to and including exclusion from the track for the participant, may be taken.
A dedicated briefing will take place on Friday. Recommended installation on Thursday afternoon.
A scrutineer will check the condition of the cars before taking the track.
IMPORTANT
For more information: contact@hvmracing.fr
The participant must comply with the internal regulations of the circuit and respect the instructions, licences and equipment laid down by the FFSA regulations. The participant acknowledges that he/she is responsible for any damage he/she may cause, including to himself/herself. Damage to the infrastructure will also be charged to the participant.
Data sheet
choix du circuit

Grand Prix de France Historique

Date

19-20-21 avril 2024

course

oui

Clôture des engagements

18 mars 2024 à 12h00

Contribution financière inscription

5 séances de roulages libres de 20 min par catégorie (1 vendredi / 2 samedi / 2 dimanche)

Contribution financière Trophée

Pas de Trophée

Contribution financière pilote non inscrit

Pas de Trophée

Contribution financière inscription tarif

480€ TTC Tarif normal
Les clients qui ont acheté ce produit ont aussi acheté :