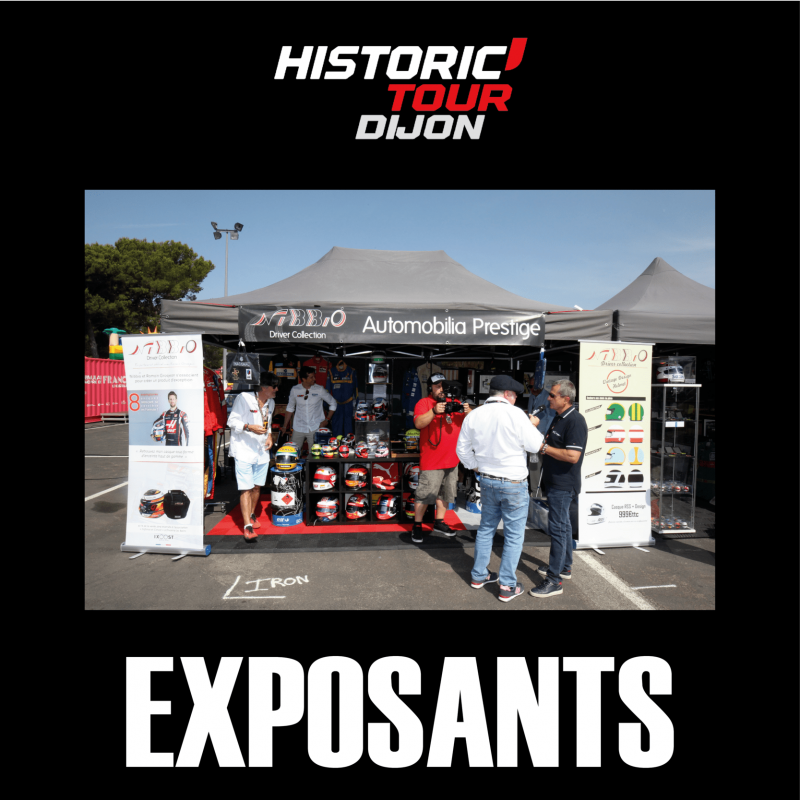 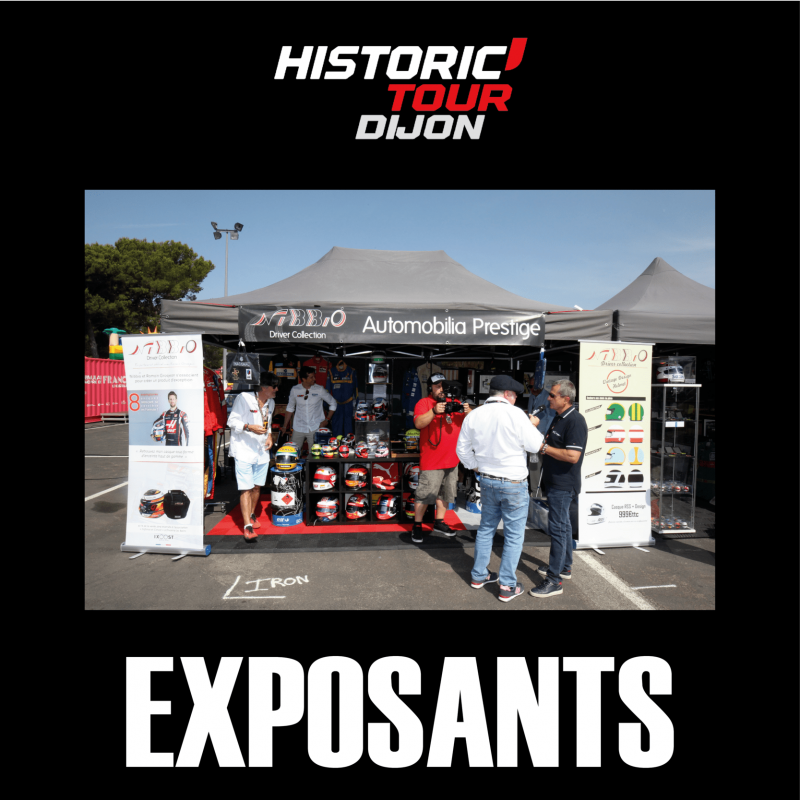 
Exhibitors // HT Dijon 2023
This is an opportunity to present your products and showcase your expertise in the heart of the paddock.
Product customization
Don't forget to save your customization to be able to add to cart
An exhibitor area for your products on the paddock on all HVM Racing 2023 meetings and get the following advantages:
A merchant location in the paddock with selling rights;

Distribution of leaflet;

5 Pass and 1 Paddock Parking.
Prices 2023:
470 € VAT included per meeting Historic Tour, Dijon Motors Cup, 

Motors Festival for 50 years of Croix
10% discount from 2 participations, and 25% discount from 4 participations.
IMPORTANT
This reservation is firm and definitive from the moment it is cashed. Please note that no reimbursement will be made even in case of non-participation. The participant must comply with the circuit's internal regulations and respect the instructions, licences and equipment laid down by the FFSA regulations. The participant acknowledges that he/she is responsible for any damage he/she may cause, including to himself/herself. Damage to the infrastructure will also be charged to the participant.