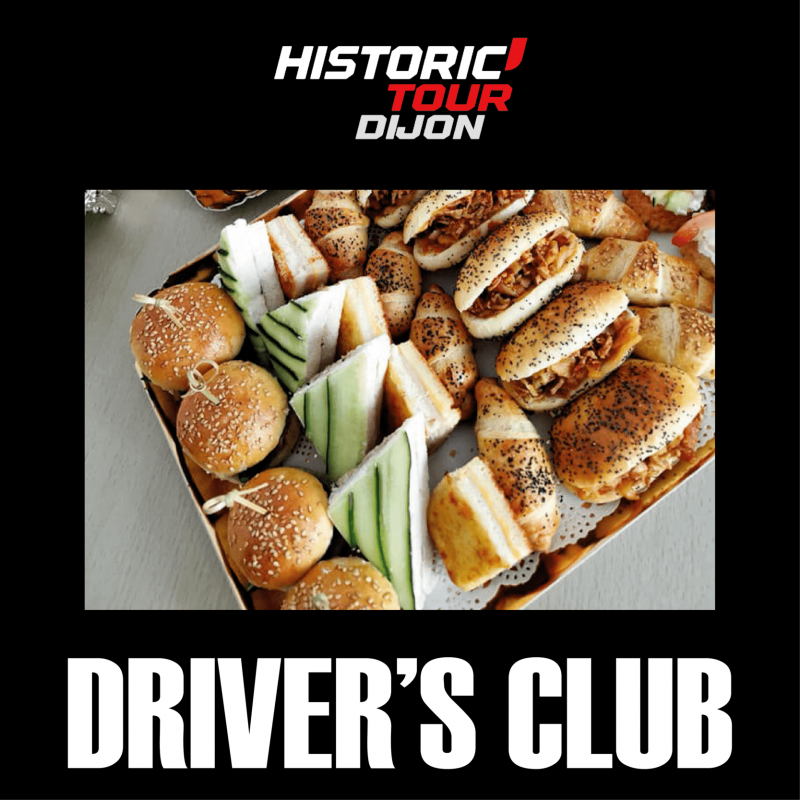 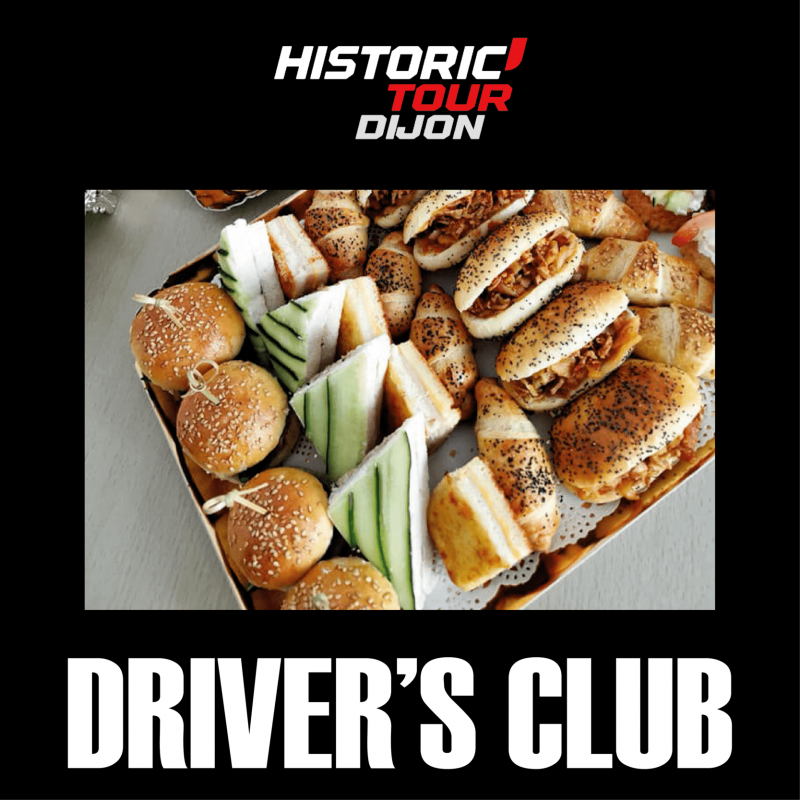 
Driver's club // HT Dijon 2023
Enjoy the races in a lounge on the Dijon-Prenois Circuit at the heart of the event.
Refresh yourself and taste the catering preparations while admiring the dishes.
Date : Saturday, May 6, 2023
Opening hours : 10am - 5pm
Location : panoramic lounge
1 Driver's Club package includes : 
- 1 entrance with indoor parking
- Access to the Driver's Club from 10am - 5pm
- Breakfast welcome: coffee and mini pastries
- Breakfast cocktail
- Soft open bar, wine & beer + sweets on the day
IMPORTANT
This reservation is firm and definitive from the moment it is cashed. Please note that no reimbursement will be made even in case of non-participation. The participant must comply with the circuit's internal regulations and respect the instructions, licences and equipment laid down by the FFSA regulations. The participant acknowledges that he/she is responsible for any damage he/she may cause, including to himself/herself. Damage to the infrastructure will also be charged to the participant.