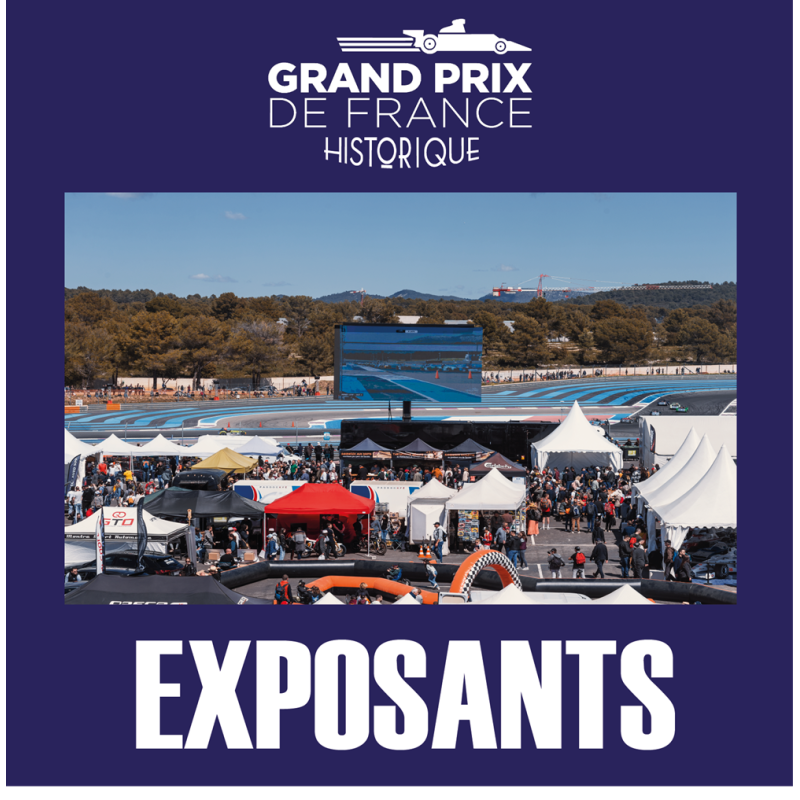 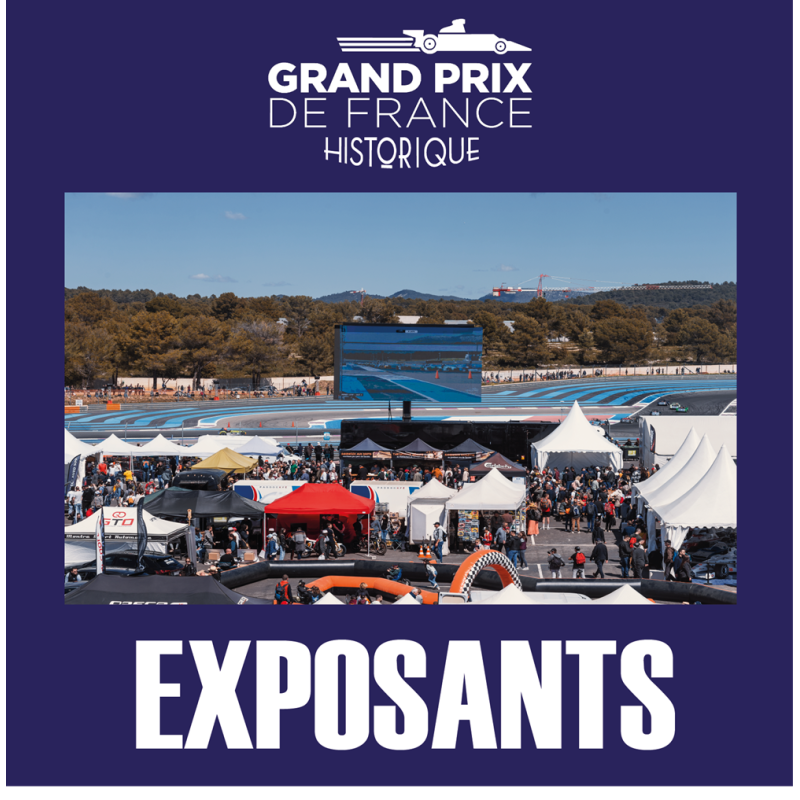 
Exhibitors // GPFH 2024
This is an opportunity to present your products and showcase your expertise in the heart of the paddock.
Product customization
Don't forget to save your customization to be able to add to cart
Book an exhibitor area during Le Grand Prix de France Historique 2024 event and get the following advantages:
- A 25m2 sales area in the heart of the "podium paddock" zone or "Red" zone
- 5 passes and 1 indoor park
- 1 van access
- 1 electrical access 220v
OPTIONAL : 5 x 5 tent with diamond tip (installed by us) Price: + 830 euros (incl. VAT) in paddock zone / + 730 euros (incl. VAT) in Red zone
IMPORTANT
This reservation is firm and definitive from the moment it is cashed. Please note that no reimbursement will be made even in case of non-participation. The participant must comply with the circuit's internal regulations and respect the instructions, licences and equipment laid down by the FFSA regulations. The participant acknowledges that he/she is responsible for any damage he/she may cause, including to himself/herself. Damage to the infrastructure will also be charged to the participant.